We all know that there is something about Jamaica. The island is rich in history, music, culture, food, and its warm, hospitable people are the heartbeat of the island. Royalton knew all of that and more as it opened its resorts on the island. In doing so, all their searching for just the right spot to open their doors led them to what we would call some very well-positioned resorts that embody the essence of the island. If you know Jamaica, you know that it's an island with a vast array of options, activities, views, and vibes. I went down to check out a few of their offerings and they did not disappoint.
Let me start with them nailing the current situation as best as can be anticipated, based on current data, needs, and advice. From a healthy and robust arrival situation to a socially active yet physically distanced experience from their bars to their beaches. We are all well aware, by now, how the world (read travel) has changed and how we all still want to explore and live our very best lives while being safe and respectful of those around us. From what I experienced as I braved the short trip from Miami to Jamaica, negative coronavirus test in hand, as was required at the time of my travel, all the thoughts and emotions came over me. Only one hour in the air, I had no one in the seat next to me or the seat directly behind. I was still keenly aware of being inside an aircraft with a lot of strangers who had, hopefully, fulfilled the required negative requirements and then remained safe until boarding. I know that's a lot to contemplate when all you should be thinking about is chilling at Royalton, but as they say. "It is what it…"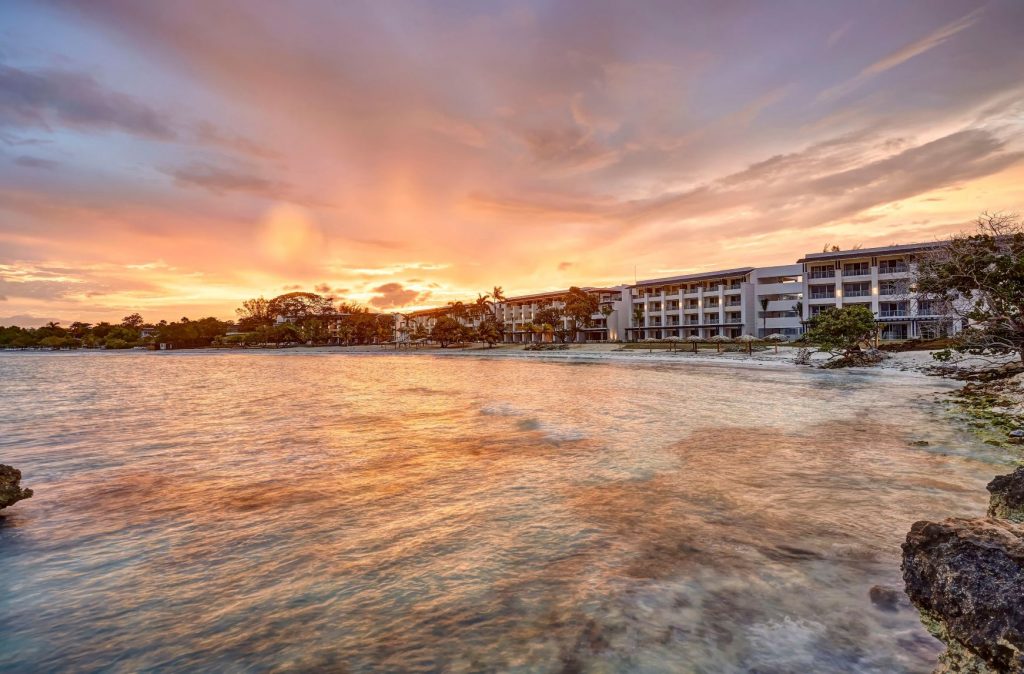 As soon as my feet hit the ground, I made my way to my awaiting driver, and so began my Royalton vacation experience. I leaned back, took in the coastline that we raced by en route to Royalton Negril Resort & Spa. This was to be my first taste of the brand and it was delicious. My butler met me curbside as all the new protocols discretely took place, including disinfecting my luggage before it ever entered the open-air lobby. I was handed a colorful welcome cocktail, which was welcome indeed. I sipped on my flute full of fancy elixir as we meandered to my suite. By the time Oshane opened the door to my accommodations, I was firmly in relaxation mode, and the space that I was about to call home was a wonderful sight for eyes that had been darting from one spectacular view to another. I could see my private veranda and pool, but what first caught my eye was my Jacuzzi soaking tub, setting the tone immediately. I was ready to chill, experience the resort, yet stay safe and sane in my sanctuary.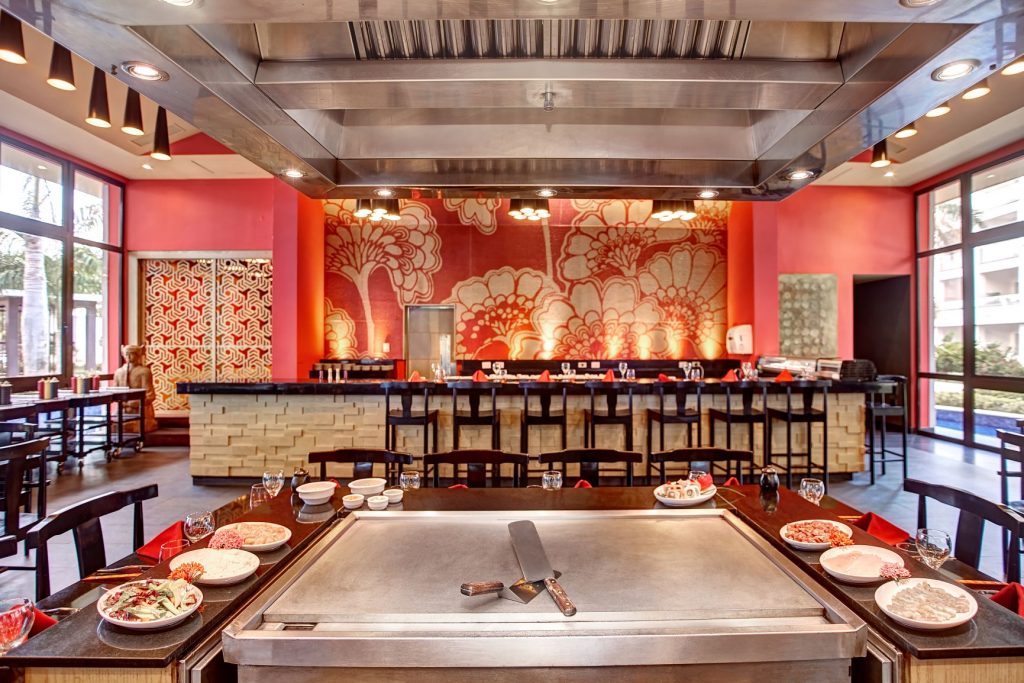 After getting my things unpacked and acquainting myself with the ocean view that lay beyond my pool, I called Oshane and asked him to show me around the resort, in case I ever wanted to leave my suite and take full(er) advantage of the trademark All-in Luxury. The butler service was above par and I would have to say that Oshane was probably one of the best at the resort. We immediately connected via WhatsApp and any need or want that I had was only a quick call or text away. After checking out the pool areas and dining options that ranged from 24/7 reservation-free dining to an exclusive gourmet culinary experience, which is a must for an elevated experience to remember. The á la carte and buffet restaurants are also great choices to savor a new dish every night of your vacation. They feature flavors from across the world. For breakfast, I loved delving into the authentic Jamaican dishes. The all-inclusive experience is far from new, Royalton simply executes it on an elevated level.
I opted to chill and ease my way back into the world of travel by taking time to enjoy my suite. One of my favorite things about Jamaica is the intangible essence that permeates the air. Sitting with my feet in my pool, looking past the soft grassy lawn that dropped off to the Caribbean Sea, I was entranced by that very essence. There is something about the position of this resort that captures every bit of that which cannot be touched but is deeply felt while experiencing it. Negril is typically associated with the hedonistic side of the island, the low-slung buildings (none taller than the tallest palm tree) maintain the organic nature of this side of paradise, and Royalton Negril Resort & Spa encompasses all of these sensibilities. Within the stretch of this vacation wonderland, you can find three unique sets of accommodations. I will let you visit their site to find out which one suits your needs best. Suffice it to say you can stay with the family, vacation as a couple, or indulge in your natural state. I chose a far from modest Ocean View Junior Suite.
After Negril, I ventured to Montego Bay where Leo anticipated my arrival and then my every need. Let's just say I mentioned wanting to get outside a bit more and play and he showed me the very best of Royalton Blue Waters.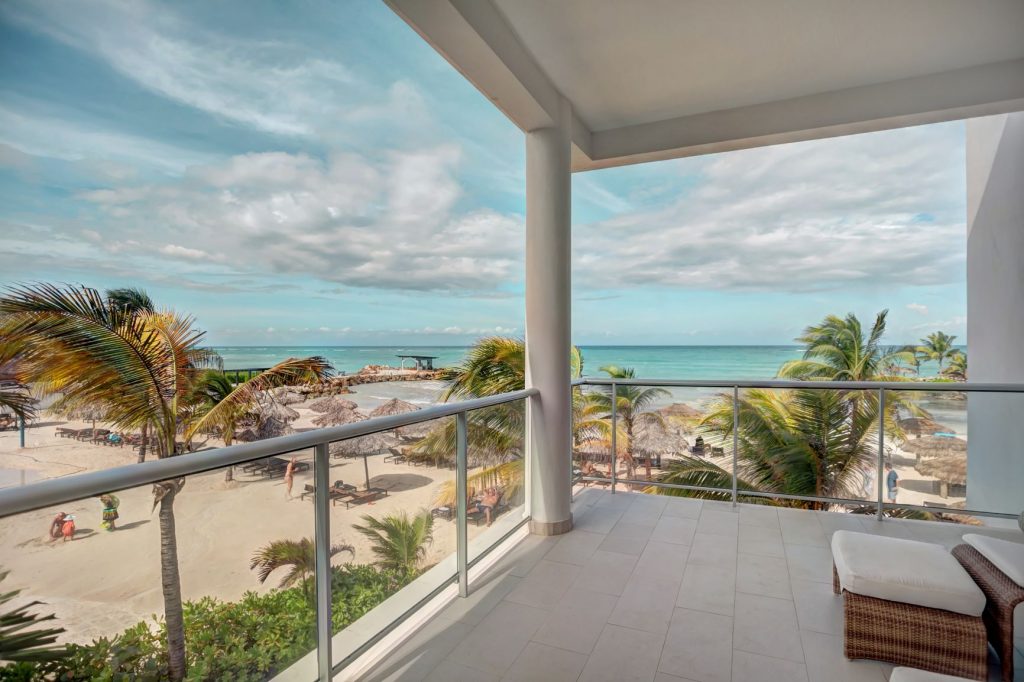 I was in similar accommodations, with my soaking tub, just off my vanity in the bathroom area. My private pool had views of the pools and a more active cabana scene. Leo could tell by the way I looked at those cabanas that I needed one of them in my life, if even for a day. As a proper butler does, he saw to it that I had one etched pool-side and that my guest and myself wanted for nothing, upon arriving the next day. We lounged, never once turned on the TV in the cabana, slipped into and out of our own pool, and sashayed to the beach to get a taste of that great Jamaican salt life. Leo kept us well hydrated and well, like I said, never wanting for anything, and that included champagne. We knew we had an incredible gourmet experience later that evening, so we kept a promise to ourselves. We promised not to overindulge on lunch, brought to us in the cabana. Leo asked the chef to prepare a special Jamaican Jerk meal for us, early enough that we would have room for the evening's Culinary Experience.
Bathing suits off, and dinner time approaching, we popped by the lobby bar for pre-dinner cocktails. Having been told about what awaited us at the seven-course experience, we took no chances on filling up with heavy cocktails and fruity drinks. I opted for a Drambuie and my guest sipped a glass of champagne. Leo took notice of our beverage selections and throughout the stay, offered to bring us anything we wanted, with an emphasis on our two favorites. He let nothing go unnoticed, and we loved that. During the Culinary Experience, wines were served with each course, and Leo came in to check on us throughout the long evening's journey down this chef-curated experience. As each course was prepared, right before us in a kitchen set feet away from our table, we sipped conversed, laughed, and drooled. Each course had a story and a reason for being connected to the meal being served. This signature experience was one we will remember. Leo came into the private dining room to escort us back to our suite, but first…a Drambuie and a flute-full of champagne. We took to our verandah, dipped our feet into the pool, and enjoyed our nightcaps as we listened to the distant waves, coming ashore. We were happy and undisturbed, surrounded by Blue Waters in every sense of those two words. When you're ready to travel again, carve out the time to stay in paradise. Plan to linger longer in Jamaica by staying at each of these beauties. Explore two great pieces of the multifaceted island of Jamaica. You're going to be all-in once you experience Royalton's All-in Luxury.