When I enter The Westin Grand Cayman Seven Mile Beach Resort & Spa, civilized chaos reigns. Grinning bellmen dash to and fro, conventioneers mingle over welcome cocktails, families navigate the crowd trailing beach towels and toys.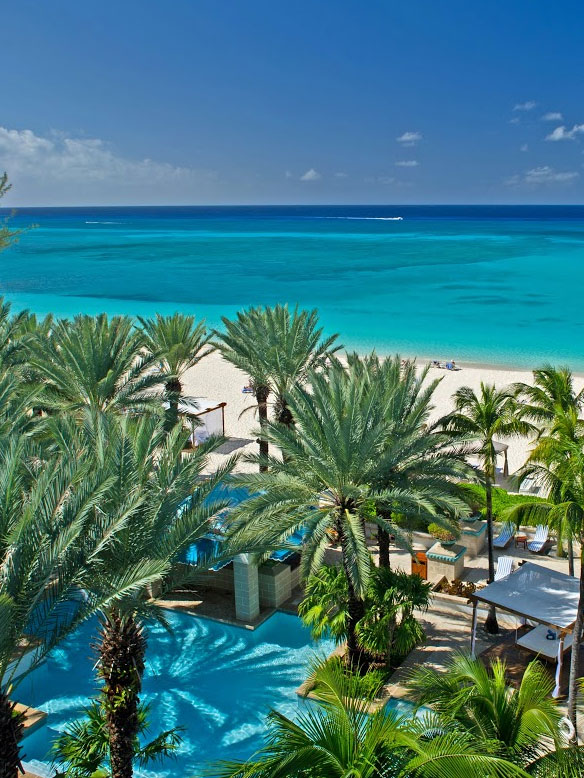 But down the corridor, the Hibiscus Spa is tranquil on the happy verge of tranquilizing.
The sleek yet not slick decor conveys serenity: Muted tones predominate while splashes of Caribbean colors such as aqua and amber add focus to the space. Artwork, some sourced regionally, helps create an authentic sense of place.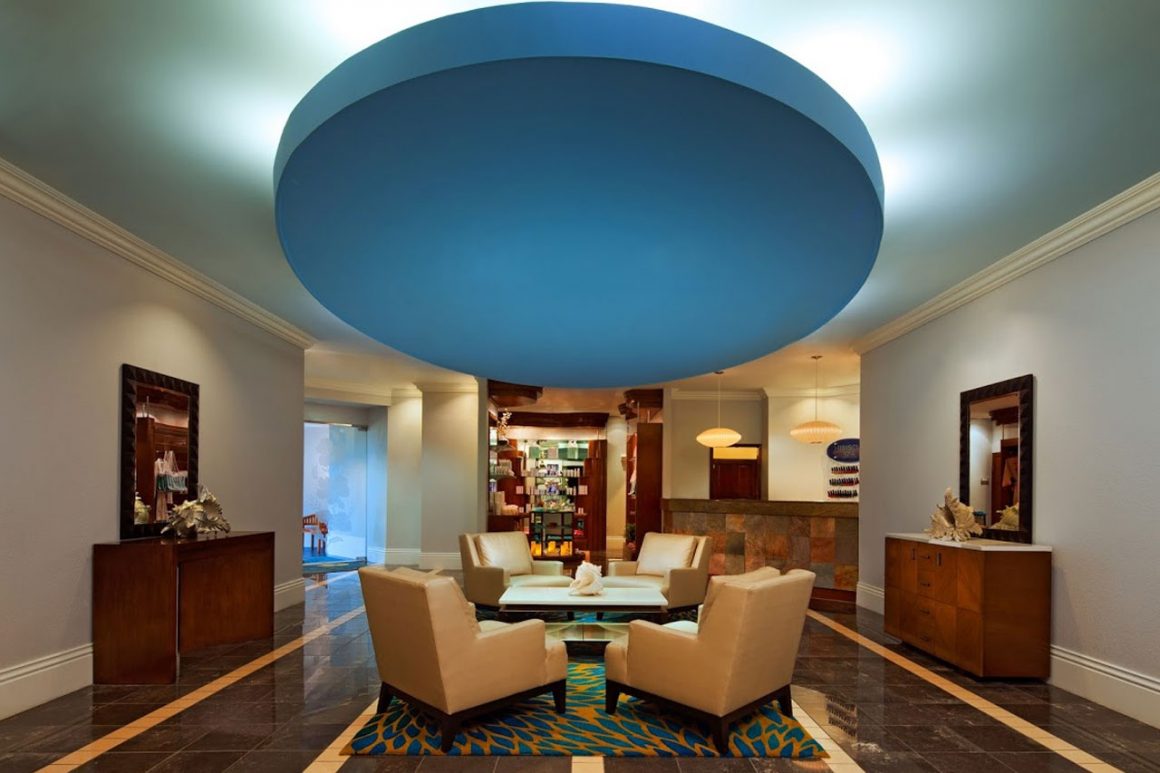 Water walls further reinforce the soothing sea ambience. Above me, an enormous blue circular slab – something retro-futuristic and Googie-inspired out of The Jetsons – hangs from the ceiling like a gigantic fascinator. Variegated quartzite and ceramic accents contrast with rattan and marble finishes, the textural counterpoint at once suggesting clean pure lines and an almost mystic, timeless feel. The pattern of squares, circles and rectangles may sound chilly, but has the opposite psychological effect: Along with the warm earthy tones, the geometric aesthetic subtly, subconsciously encourages you to release stress as birdsong wafts through the space.