There's been one resort that I have wanted to check out, in Punta Cana, in the Dominican Republic. It's the Excellence Resort Punta Cana. When choosing all-inclusive resorts, some things can be quite tricky, so I had to come and experience this resort for myself. Nineteen years of innovative curation have led The Excellence Collection to be a name synonymous with an upscale Caribbean experience, where bespoke service meets extraordinary moments at every single one of its resorts in the Dominican Republic. It was difficult for me to pass up such a glowing invitation.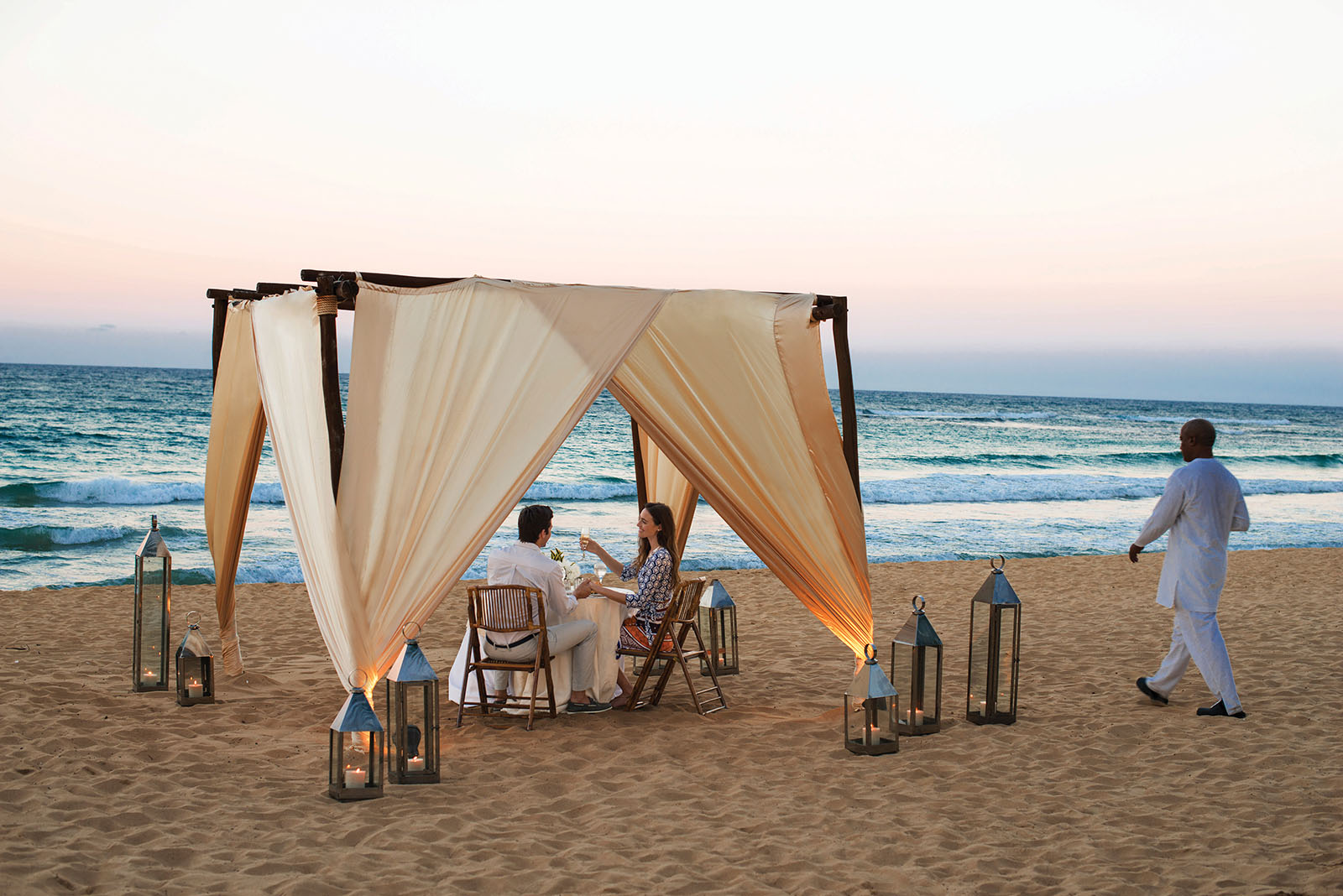 I hopped on my flight from Miami to Punta Cana, prepared myself to enter an all-inclusive world overflowing with vibrant gardens and ocean views, as they put it. This experience promised me seclusion but not isolation. The all-adult, the all-suite resort sits on a golden beach amid a glorious palm tree grove. Let me be specific…these are coconut palms. Thankfully there was no shortage of coconuts as I had at least three fresh coconuts before lunch, one coco-loco with lunch, and then at least a dozen more all the way up until midnight. A coco-loco. I was well hydrated on a daily basis. There was a real sense of place at this resort. You know how some all-inclusive transport you and you could be anywhere in the world? Well, here I knew I was being taken care of by Dominicans who remembered my name after the very first time seeing me. Here, traditional Caribbean architecture blended with modern interior design alongside luxurious choices like swim-up suites and private plunge pools, while four bright blue pools await you throughout the lush grounds. I was drawn to the sand and the sea. I spent days lounging and swimming (and sipping coconut water) while I watched lovers embrace and stroll hand-in-hand.
My appetite was primed well before getting to the island because I had heard of the eleven restaurants at the resort. Before leaving home, I sort of saved myself from indulging in calories so I could enjoy all the treats while traveling. The flavorful global cuisine in beautifully styled settings certainly hit the spot. While indulgence was sort of my theme for this trip, I still took care of myself. Here. I made time to escape into the serene Miilé Spa. I took archery lessons, and I set aside daily time to work out at the state-of-the-art fitness center. I had to look good to have some fun with daytime activities and evening entertainment. The foam party was so much fun, and jumping around under the bubbles to the bumpin' tunes was a workout in itself.
I had such a great time. If your plans include the Dominican Republic, come check this place out. You'll be treated like family from day one! The floor show, or at least this is what they were called back in the 80s, where the fire-dancers are feet away and the limbo stick is impossibly low but the dancers make it look easy…this place has an even better show than one may recall from decades ago. The only similarities are that it takes place under the stars, abutting the sand and the heat from the flames can be felt if you get the best seat in the house. Front row or bust. Feeling a part of the show, the culture, and the island is what this resort brings to the table on a multitude of levels. The luxury of a resort with a genuine taste of the destination without ever leaving the grounds. If you do want to venture out, you're in the heart of all the activities this part of the island offers. Stay in or go out, you'll feel at home.