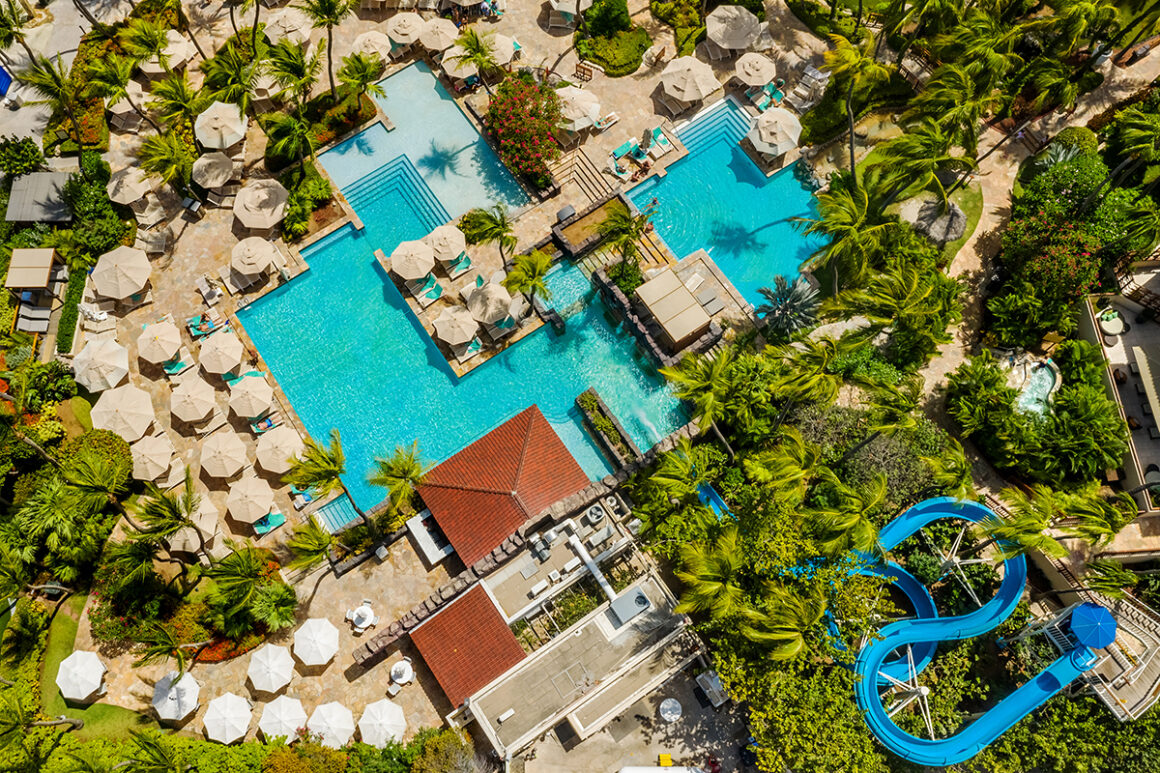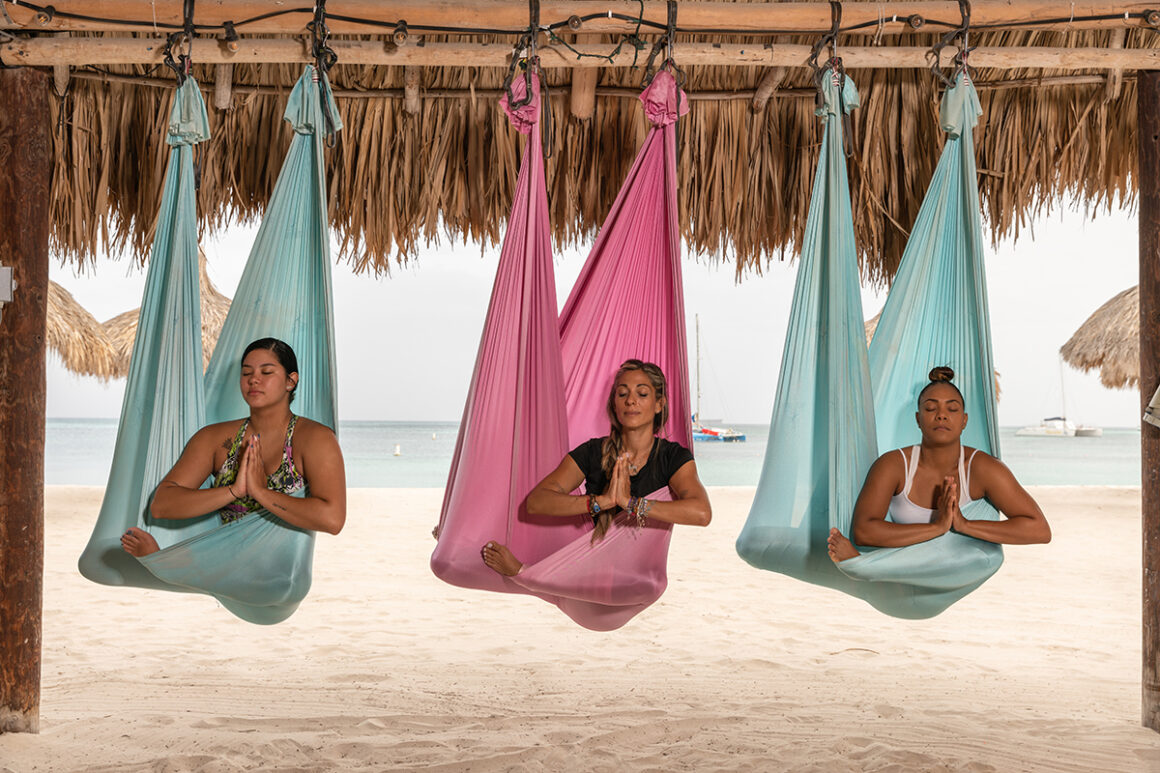 The Hyatt Regency Aruba Resort Spa and Casino gives good cause to say, "Bon dia (Good morning)!" Greet the day with the anticipation of partaking in a new music series and a feel good, learn something new aloe activity. The island is well known for its prolific aloe production, and what better way to be immersed in this practice than by participating in the ultimate Aloe educational experience. This is one class you will not want to miss because not only will you be more informed of the importance of Aloe, both locally and globally, and the process used to extract the product, but you'll learn why you need it in your life. Make your reservation for the Aloe Scrub Making Experience happening every Friday 3:30 p.m. – 4:30 p.m. and leave the event with your very own jar of unique scrub to take home.
You'll have enough time to head back to the resort and ready yourself  for a lively dining experience with New Music Nights at Ruinas del Mar Bar.  Enjoy live performances by the local favorite, The Troubadours, while indulging in a sophisticated, new cocktail menu, wine cellar, and premium spirits, all paired with cuisine in one of the top dining destinations in Aruba – perhaps make it a night of dinner and dancing in one locale. "Last call" is at 1:00 a.m. and live music is available every Friday and Saturday starting at 9:30 p.m. You don't want to miss this dushi time at the Hyatt Regency Aruba Resort Spa and Casino.
"Oh la la!" -alone or with a group, Hotel Barriere Le Carl Gustaf promises to pamper you and your entourage with two unique experiences. The Solo Bachelorette Package –or you might say,  the eat, drink and be pampered package – involves Spa treatments at Spa Diane Barrière by Biologique Recherche, complete with an hour treatment and an hour facial which leaves one fully recharged, along with two Biologique Recherche products. With all that relaxation, you will definitely be able to focus on your mixology class that includes the resort's signature perfumed cocktails – which one will you create before satiating your appetite at the famed Fouquet's Restaurant?  While dining on your $300 credit at the restaurant, you just may have the opportunity to meet its three-Michelin star chef Pierre Gagnaire. With such a packed agenda, it would be a welcome treat to greet the new day with a yoga class – breathing in, breathing out, and conjuring poses while taking in breathtaking views of the island. The package also includes one night in a suite– perhaps you may not find yourself solo for much longer unless you want to keep it that way. This bundle could easily swing a bachelor's way, as well. The package starts at $2,715.99 per night.
For a longer stay, the Stay Four, Pay Three is ideal for the vacation d'amour where three nights are booked and the fourth night is free. Guests receive a VIP welcome with private airport transfer. The exclusive service continues with  a selection of drinks offered in the room's minibar- be sure to sip responsibly, or not. Slip into your swimsuit because deckchairs are reserved for you to lounge about at Shell Beach. Luxuriate in an extra night of indulgence in the Junior Suite Pool & Seaview where you may swim as you wish in your plunge pool on your private terrace. With complimentary breakfast  in suite or at the famed Fouquet's restaurant, the choice is entirely yours to dine as you desire. The only other decision to make is whether to travel solo or with a companion this fall to Hotel Barriere Le Carl Gustaf.
"Hola!" to clear blue, sparkling water and glistening white sand and "Bienvenido!" to the Ojo de Tigre Suite at the Andaz Mayakoba Resort Riviera Maya. The resort's newest signature experiences are the result of a collaboration with the award winning mezcal producer to include an array of exciting amenities and spa experiences featuring agave, while utilizing the power of the plant in a lush jungle setting. Be prepared to get your drink on. Casa Amate x Ojo de Tigre Dinner is a five-course tasting dinner with an Ojo de Tigre mezcal pairing at the notable Casa Amate.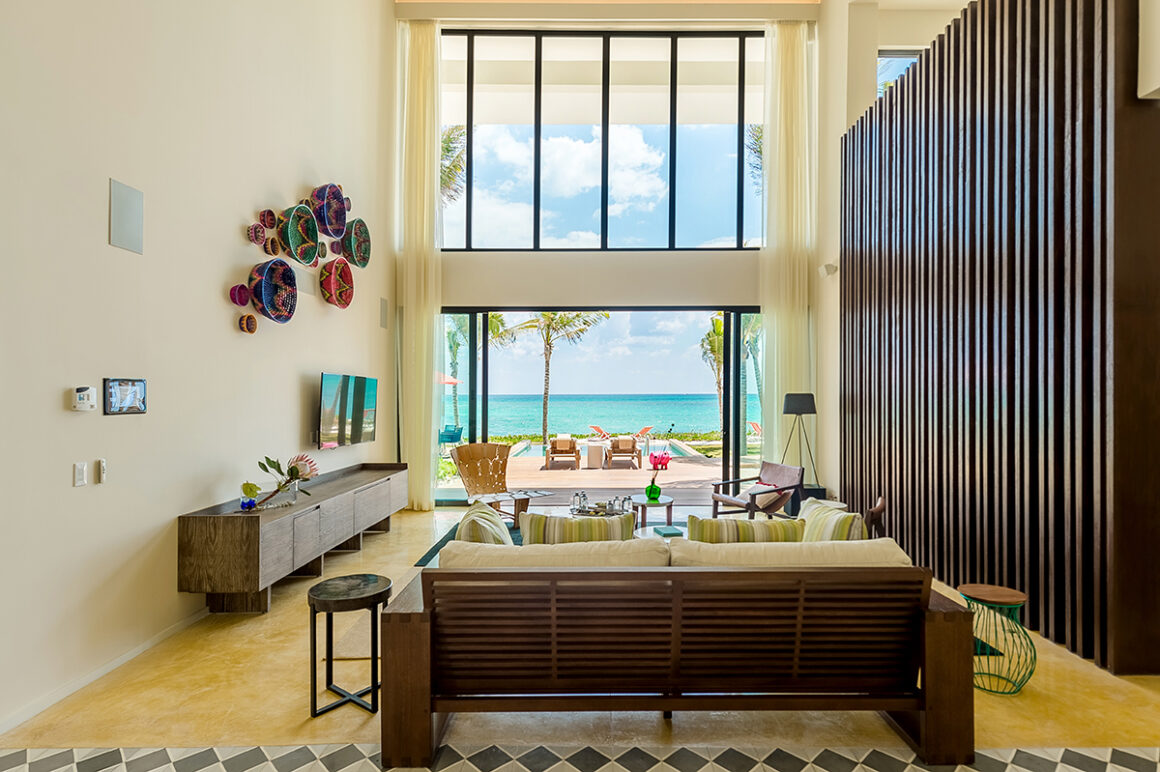 There's even an immersive Agave Ritual –  this time, not the kind of spirit that you drink – rather a spiritual awakening in a personalized session with Fernanda Montiel, the resort's resident shaman, centered around the powers of the goddess of agave,  Mayahuel. You're bound to become an expert on all things agave, especially after curating your own cocktail in the Mixology Masterclass led by an on property mezcal expert. Pace yourself because you'll need room for the Ojo de Tigre tasting on your private boat throughout Mayakoba's lagoon – the perfect romantic package aboard the Sunset Boat Tour. On land, continue the romance with the Cabana in Love with a private dinner on the beach, under the stars, as the ocean soothingly  laps at your feet. After a good night's rest, you'll discover that there's more to agave than just drinking it. Take a sensual escape with the Agave Aromatherapy 60/90 minute treatment to reduce the stresses of life with herbs and agave-scented candles. Return to the spa on another day to indulge in the stimulating  Stone Massage and the medicinal benefits of the agave plant.   Don't wait to escape to white sands, sparkling seas, and all things agave at the Andaz Mayakoba Resort Riviera Maya, where rates start at $4,000.